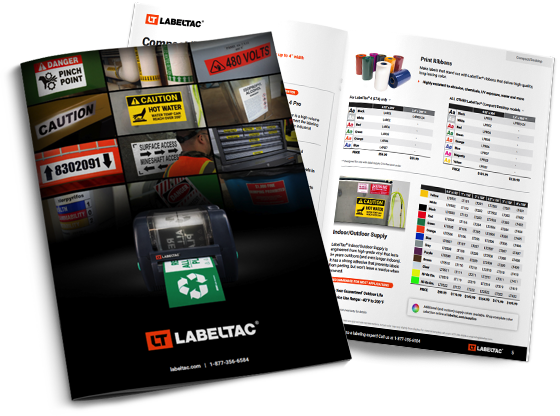 Find the right supply for your labels.
Shop our selection of over two dozen specialty label supplies to find the material best suited to your application. You'll find supplies for extreme temperatures, oily or wet environments, dark conditions, and more. Plus, learn about LabelTac® printer accessories including battery packs, travel cases, and cleaning materials. Our LabelTac® Supply Catalog will help you customize your printing experience to meet the needs of your facility.
Request physical copy Request a free printed copy of our catalog by mail
Download PDF Download a PDF version of our catalog (11.2 MB)
Questions? Talk to an expert- call us at 1-866-777-1360.