Description
GHS Die-Cut Labels - LT6/LT9

GHS stands for Globally Harmonized System and is a labeling method for communicating potential hazards related to chemicals (similar to NFPA, RTK, or color bar labeling). It is emerging as a true global standard for hazard identification.
These GHS Labels come in either a 1, 2, 3, or 4-diamond configuration.
Features
• Extremely tough, tear-resistant material
• For indoor/outdoor use
• Works with LabelTac® 6, LabelTac® 6 Duo, and LabelTac® 9 printers
• Available in 4 sizes
Click here for a FREE COPY of our GHS Labeling Guide
LabelTac Die Cut Technical Data Sheet
Try our new redesigned border-less GHS Die-cut labels here!
Our upgraded labels are completely compatible with LabelSuite, and without the limitation of borders, these Multi-directional GHS labels allow even more customization options.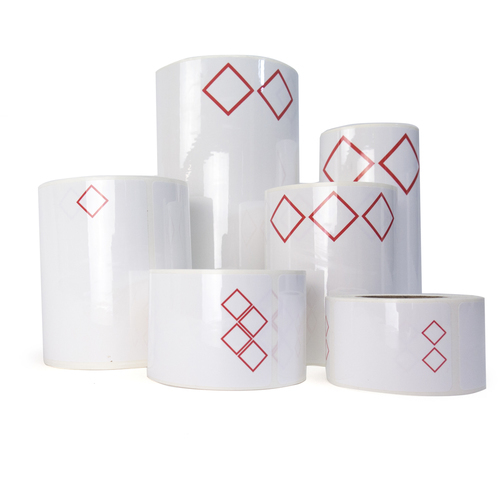 Request more information
Send me information about GHS Die-Cut Labels - LabelTac 6 & LabelTac 9 (Version 1)
Get more information about this product and one of our sales representatives will be in touch with you shortly!
Warranty Information
Labels made with LabelTac® Supply are durable and long-lasting. We guarantee they will last 5 years indoors or outdoors. If your labels fail, we will send you one roll of the same supply for free.