Description
Features:
One circular floor sign printed on Industrial-grade vinyl
3 separate border signs (Dimensions depend on size of center sign)
No hassle - Peel-&-Stick Installation
More durable than paint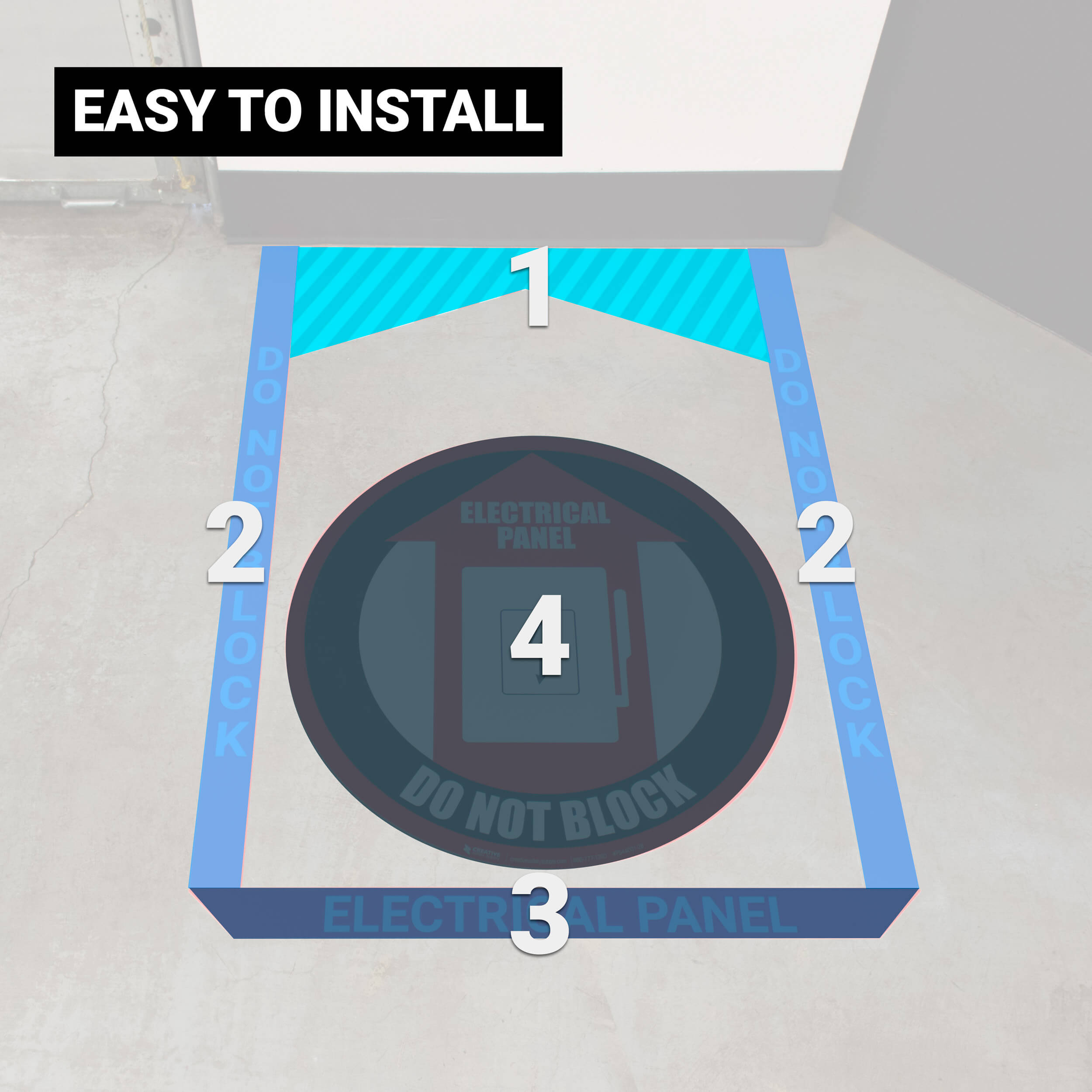 Floor Sign Bundle Instructions:
Install the hazard piece against the wall.
Lay down the two "Do Not Block" border signs vertically, using the sides of the hazard piece to align the two border signs.
Center the bottom label sign along the bottom edges of the border signs.
Peel and stick the final floor sign in the center to complete the floor marking set.
Request more information
Send me information about Create Custom Floor Sign Bundle
Get more information about this product and one of our sales representatives will be in touch with you shortly!