Articles about Working Safely around Electricity
Electrical safety hazards consistently make OSHA's annual list of most frequently cited standards. Electrical equipment, wiring methods, and other electrical components can pose serious threats to workers if they're damaged or improperly installed. Employers need to know how to identify electrical safety risks, who to train about these hazards (and how to do so), what personal protective equipment (PPE) employees need to work on electrical equipment, and how to mark hazards with appropriate signs and labels. Businesses should also know about arc flash, a serious electric fault resulting in an explosion and temperatures over 35,000 degrees Fahrenheit.
The articles below cover many aspects of electrical safety including PPE, labeling, and arc flash. Find the information you need to stay compliant with OSHA regulations and the National Fire Protection Association's standards, and to keep everyone in your facility out of harm's way.
Electrical Safety Articles
Industrial Safety Guides
Get dozens of useful safety guides covering a variety of industrial topics. Browse all guides ›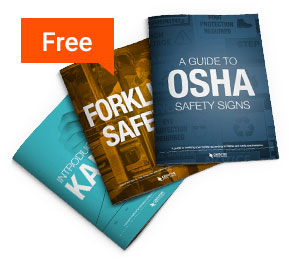 Podcasts
Improve safety and productivity. Imagine your facility increasing their bottom line.
Safety Experts Talk Podcast Interviews with leaders in the fields of safety, Lean & 5S, regulations & compliance, EH&S and more.
12-40 minute episodes
The Safety Brief Short podcasts for safety professionals. Episodes cover industry news, safety tips, and compliance advice.
2-5 minute episodes