• Extremely tough, tear-resistant material
• For indoor/outdoor use
• 2"x2", 3"x5", 4"x6" and 6"x9" work with LabelTac® 6 series printers
• 4"x6", 6"x9" and 8"x12" work with LabelTac® 9 printers

LabelTac® NFPA Labels are designed with a pre-printed, multi-color diamond for visual communication of chemical safety information. Simply print the required information onto the label for professional, long-lasting NFPA/RTK labels - no more using markers!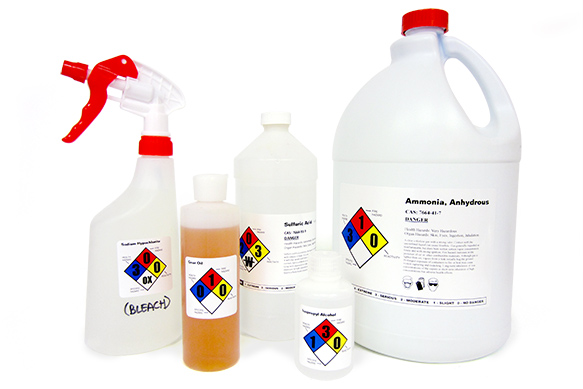 Request more information
Send me information about LabelTac 6 & LabelTac 9 NFPA Labels
Get more information about this product and one of our sales representatives will be in touch with you shortly!
Labels made with LabelTac® Supply are durable and long-lasting. We guarantee they will last 5 years indoors or outdoors. If your labels fail, we will send you one roll of the same supply for free.