Description
ESD Protected Area - Floor Sign
This durable floor sign will alert people that they are in an Electrostatic Discharge Protected area. Keep employees, equipment and production safe with correct and useful signs in your facility.
Measures 6" X 24"
Rated for 7+ year indoor/outdoor life
Resists damage from forklifts and other traffic
Peel-and-stick application
High resolution print
Water, chemical, UV, and wear-resistan
Customizable/Design your own - Call 1-866-777-1360
Features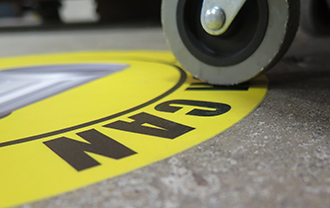 Low-Profile
Floor signs sit smoothly on your floors so they won't cause a tripping hazard or get caught on equipment.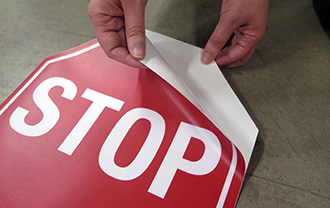 Peel-and-Stick Application
Floor sign installation is easy. Peel off the sign's backing and press the sign to a clean, dry surface.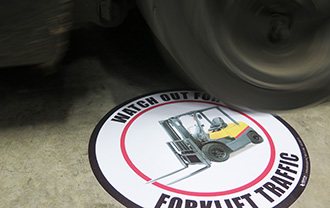 Durable Material
These tough floor signs will last for 7+ years, indoors or outdoors.
Resources
Recommended Downloads

Creative Safety Supply Catalog
Best Practice Guides

Floor Marking Guide

Facility Marking Workbook

5S Guide