First Aid Kit - Pre Made Floor Sign Bundle
Frequently Bought Together
Description
First Aid Kit - Pre Made Floor Sign Bundle
Alert personnel to your facilities first aid kit with this easy to install Pre Made First Aid Kit Floor Sign Bundle. This floor sign bundle includes one of our durable "First Aid Kit" floor signs, along with 3 border signs made from the same durable vinyl floor sign material. The border floor signs read "Do Not Block" to warn employees that this area needs to be clear and easily accessible in case of emergencies.
Not what you're looking for? We can customize any floor sign for you by changing the text, image, or logo. Email or call us at 866-777-1360 for more information.
Features:
One circular floor sign printed on Industrial-grade vinyl
3 separate border signs (Dimensions depend on size of center sign)
No hassle - Peel-&-Stick Installation
More durable than paint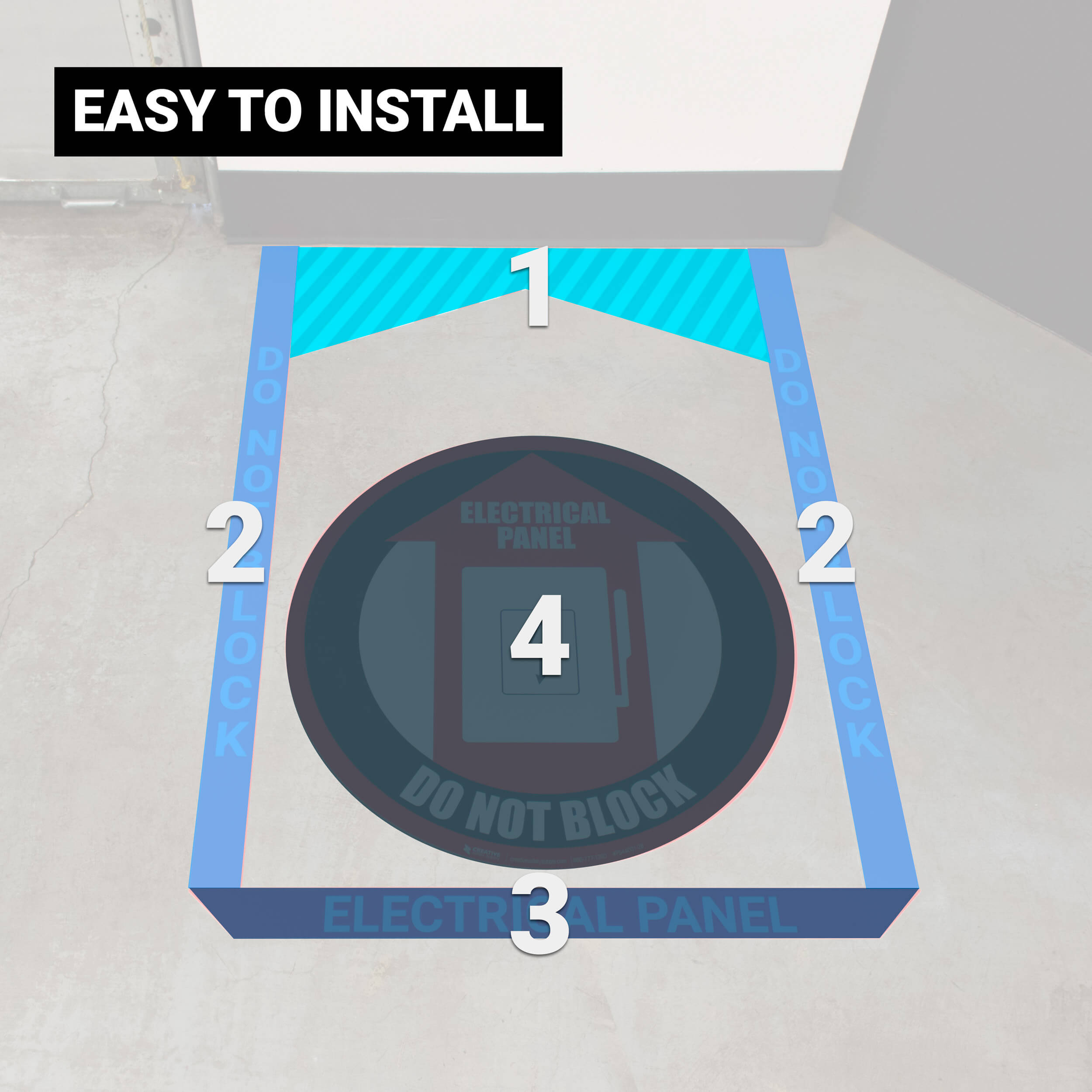 Floor Sign Bundle Instructions:
Install the hazard piece against the wall.

Lay down the two "Do Not Block" border signs vertically, using the sides of the hazard piece to align the two border signs.

Center the bottom label sign along the bottom edges of the border signs.

Peel and stick the final floor sign in the center to complete the floor marking set.
Request more information
Send me information about First Aid Kit - Pre Made Floor Sign Bundle
Get more information about this product and one of our sales representatives will be in touch with you shortly!
Warranty
At Creative Safety Supply, we guarantee the quality of our products. If you're unsatisfied with your purchase, you can return new, unopened items within 30 days of purchase for a full refund. That way you can feel confident the products you order will meet your expectations, or you'll get your money back.
For full warranty information, please visit our warranties page.
Need a quote?
If you need a quote, just add products to your cart, then
choose "Generate Quote" from the cart.
How it works:
You can save quotes, have them emailed, and even add notes.
Once you are ready to order, you can order online, directly from your quote, call
in your order, or email your purchase order.